4 Jun
This is a guest post written by past guests, who were married at El Dorado Seaside Suites, by Karisma. Brian and Shannon Yeagley booked through one of our top GI Vacation Consultants, VIP Vacations Inc.
From day one, Brian and I were greeted with smiles and kindness. The staff were always making sure we were happy and waited for nothing; one staff member in particular was Lorenzo. We booked a swim-up suite and found that the pool bar was the place to be! Most of our wedding party preferred the pool and spent a lot time at our swim-up bar.
Lorenzo was our bartender and he was awesome!! He made sure everyone was laughing and having a wonderful time. We certainly missed him on his days off. Even though we spent a lot of time at the pool, we managed to mix in time at the beach as well. The beach was gorgeous, but a little rocky.  Although there was not a lot of beach, it never seemed crowded and you could always find lounge chairs. Personally, our favorite beach experience was being able to snorkel and see the most amazing fish every afternoon.
The food everywhere on the resort was wonderful, from room service to the restaurants. Actually, everyone's favorite place to order food was off the taco truck! Yes, a little taco cart drove by twice a day and made the most delicious, authentic Mexican food you could ever imagine. Our guests are still talking about it!
So many people contributed to making our wedding perfect. Starting with Valeria, our off-site wedding coordinator, who took the time to guide us through the many details from the ceremony to reception so I was never overwhelmed or pressured by all the options. Our on-site wedding coordinators Sofia and Marcela were beyond wonderful. Because of them, I was never, ever stressed. They took all the details Valeria sent over and made the transition between the ceremony and reception flawless.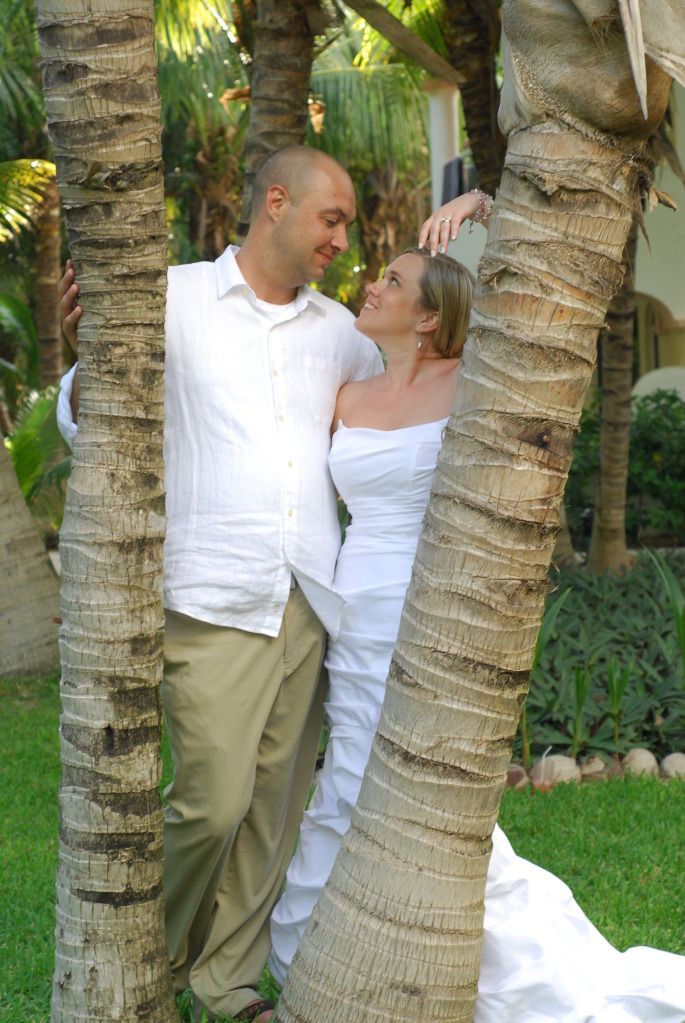 Sofia and Marcela took care of everything! Our minister, Carmen, was sincere and thoughtful. We were instantly at ease when she spoke. Our photographer, Damian took the most amazing pictures of not just us, but candid shots of our guests that captured how much they were enjoying their time at our wedding.
Before we knew it, our wedding was over and we wouldn't have changed a thing! Our wedding day was better than we could have ever dreamed. We still can't believe where the time went, but the memories we made, we will cherish forever!
Lastly, we were so surprised when we came home to the VIP Vacations Inc. postcard, card and awesome picture frame! Thank you very much for the gift and your thoughtfulness.
Thanks again to you and the VIP team for not only being there for our friends and family, but for helping us choose the most romantic place on earth to have a wedding! Brian and I are already in the process of planning our second honeymoon with VIP! We recommend VIP to everyone!