19 Apr
This is a guest post by our Azul Fives Hotel brand ambassador, Dana Ramsey and her experiences with the kids program at our resort. To learn more about our partnerships with Fisher-Price and My Gym, visit our website to learn more about the kids programs we offer at each one of our family-friendly, Azul Hotels, by Karisma.
Our recent visit to Azul Fives Hotel was a complete luxury vacation for us, (the parents) and our 3 ½ year old daughter, Grace. For the first time since Grace was born, I was able to completely relax and enjoy our family vacation, while watching her have a blast at the Azulitos Playhouse and all of the creative activities they provide. One of our first stops after arriving at the beautiful property was the kids club; I was praying it looked as good in person as it did on the Karisma website and it completely exceeded my expectations!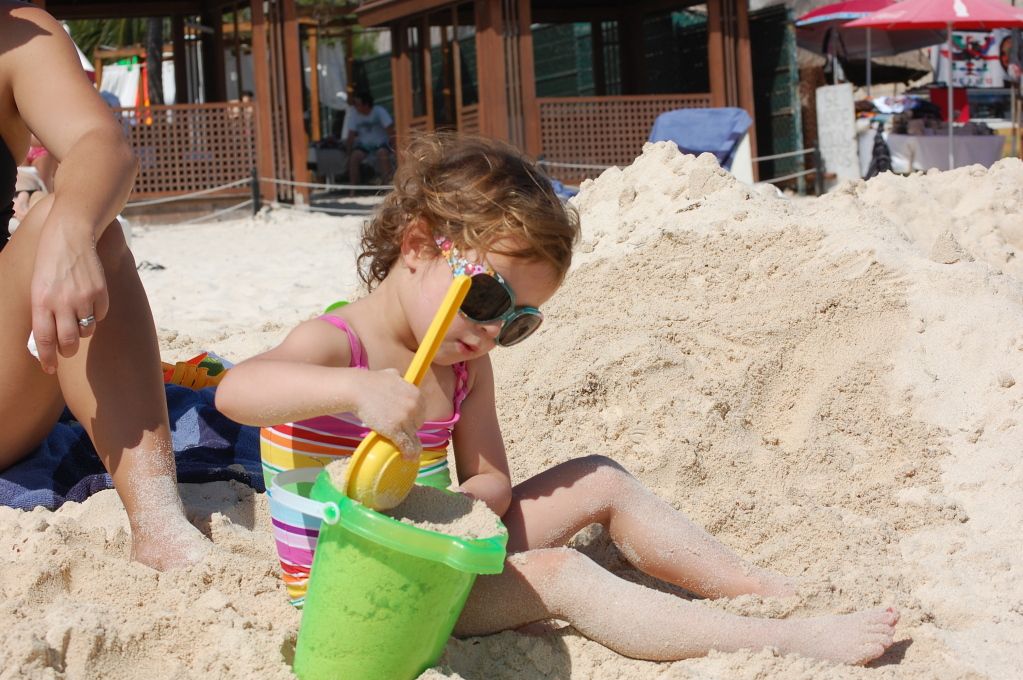 As we walked up to the entrance of Azulitos, we were excited to see a private, perfectly serene kiddy pool with basket ball hoop and lounge chairs. Across the yard was a shaded play structure and teeter totter. We were greeted by the friendliest ladies at the front desk and given a schedule of the week's activities which included something for everyone and every age! Grace squealed when she saw the craft room and then did a happy dance when we went to the next room that had a plethora of baby and toddler toys- puzzles, games, play vacuums, dolls, etc – All were Fisher-Price and all were in perfect condition.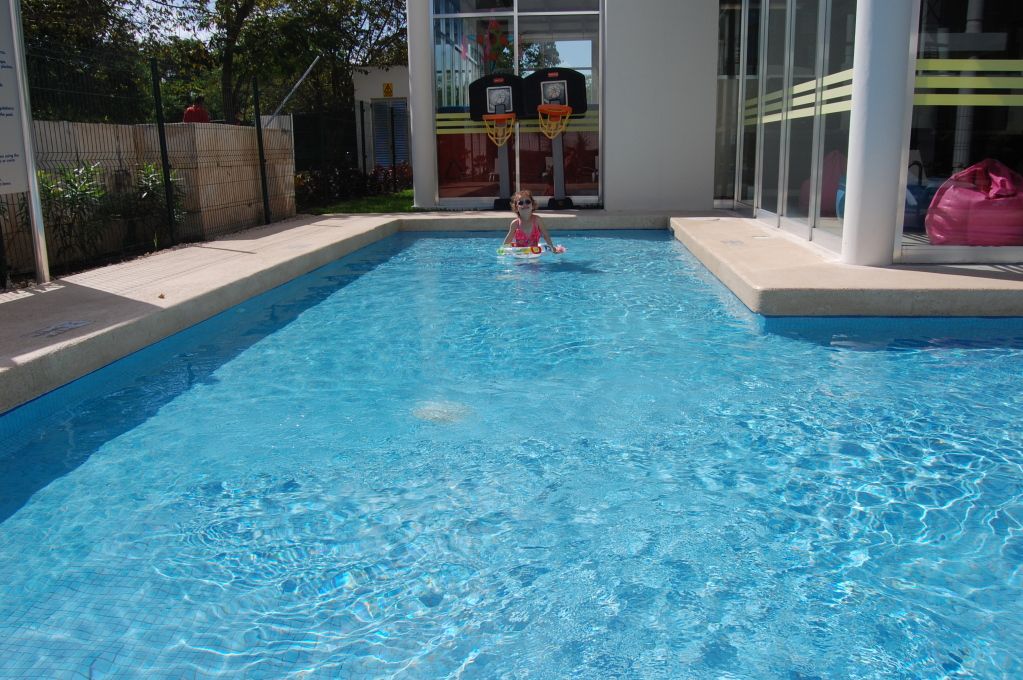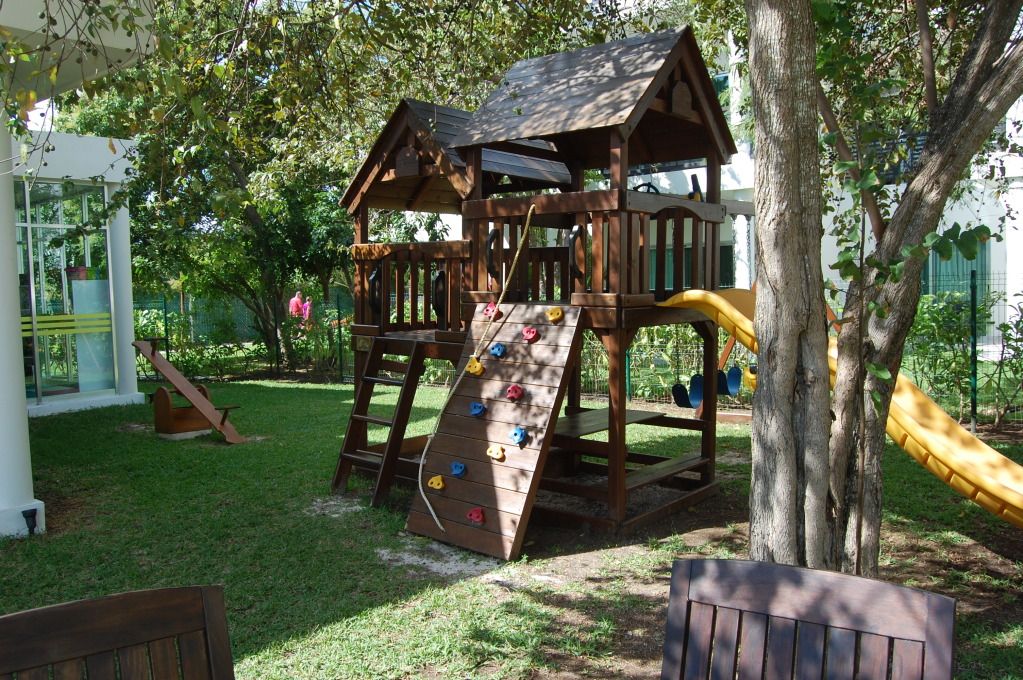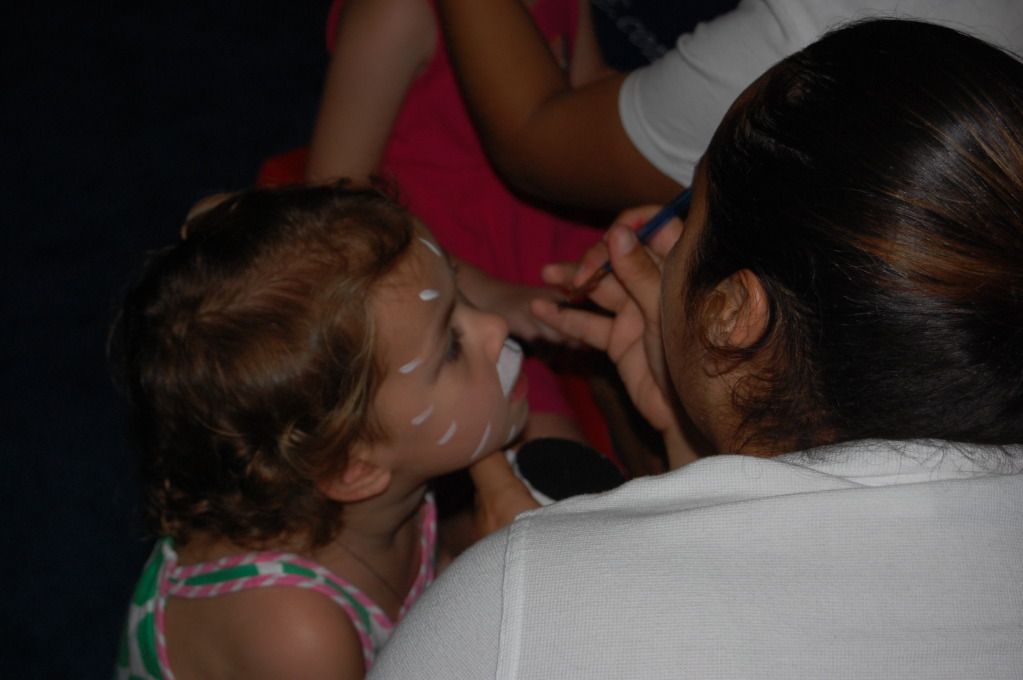 Another room had several beanbag chairs with flat screened TVs for movies and video game consoles. The most impressive room of all, though, was the My Gym room which is a large mat room complete with bars, slides, mats, trampoline and all sorts of fun tumbling structures. Nightly, we would return to Azulitos after dinner to let Grace run, jump and play off any remaining energy she had before retiring to our room for a nights rest following our busy day. In addition to the amazing facilities in Azulitos, what was even more impressive was the schedule of activities that are offered every hour from 9am to 9pm!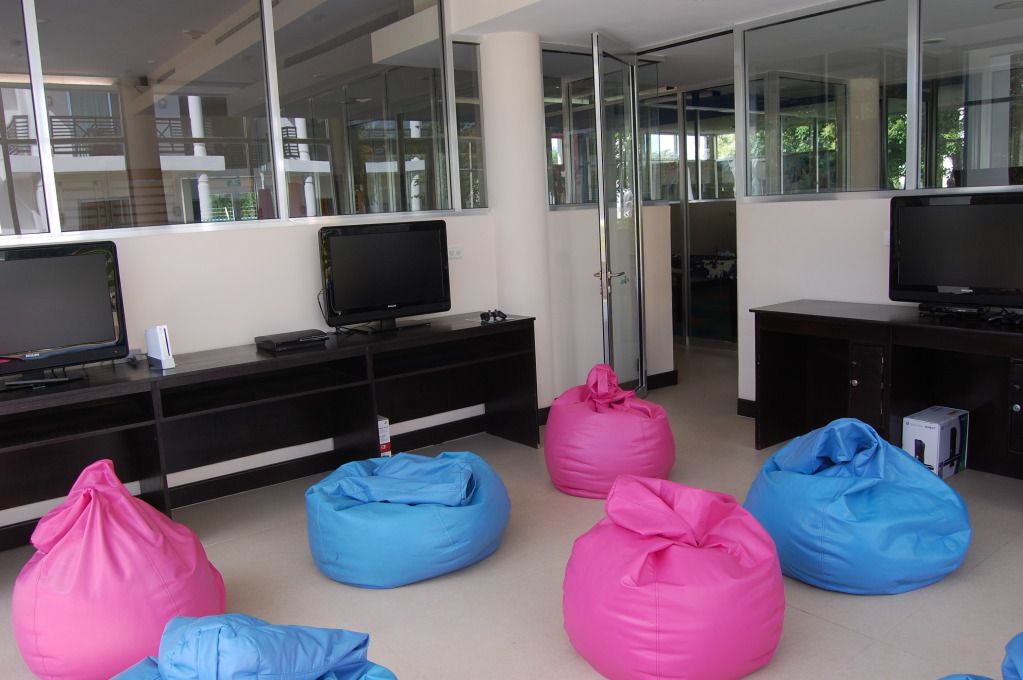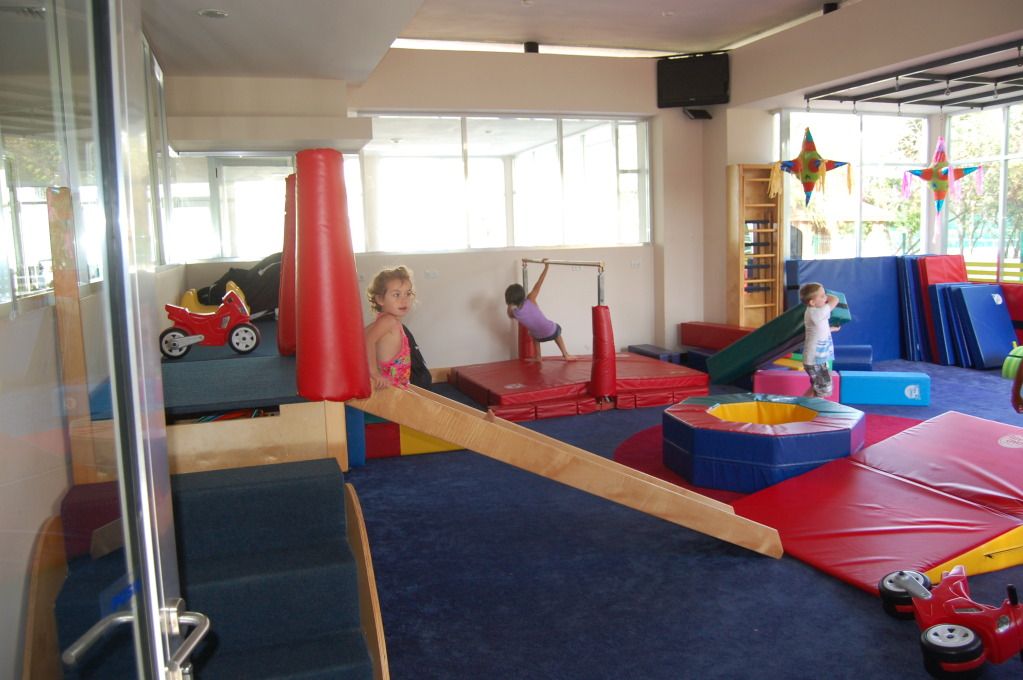 Throughout the week, Grace participated in cookie decorating, dance lessons, face painting, piñata parties, sand castle building, water balloons, just to name a few. The ladies who work at the kids club were so very sweet with all the kids! Because Grace wasn't yet four when we were on vacation, we didn't leave her at the kids club without one of us there, but we saw many happy kids and parents come and go throughout the day. It is such a nice, safe option for parents who want some adult time when on vacation. And it is great for the kids too, as they get to meet friends of their age to have fun with on vacation. Our vacation to Azul Fives Hotel was truly a vacation for all. The perfect mix of activities and relaxation left me feeling regenerated and re-energized. Looking forward to returning to the Azul Fives Hotel family soon for another memory-making, fun-filled, ultra luxurious vacation.