1 Mar
This is a guest post written by our brand ambassador for Azul Fives Hotel, Dana Ramsey.
I had the opportunity to have a beautifully orchestrated Spa experience with my 3 ½ year old daughter recently during our visit to Azul Fives Hotel.  First, I have to say that the Vassa spa is exquisite and the staffs are extremely professional.
Our spa experience started with a friendly welcome from the receptionist, who offered a refreshing and tasty mango water drink.  We were led back to the locker rooms where we got a tour of the warm and cold pools, as well as showers, steam room and saunas.  My daughter, Grace, was taken to her locker where she found a perfectly sized spa robe and sandals which matched my spa outfit perfectly- it was so cute that Vassa spa had custom made pint sized spa wardrobe just for the little ones who come to the spa.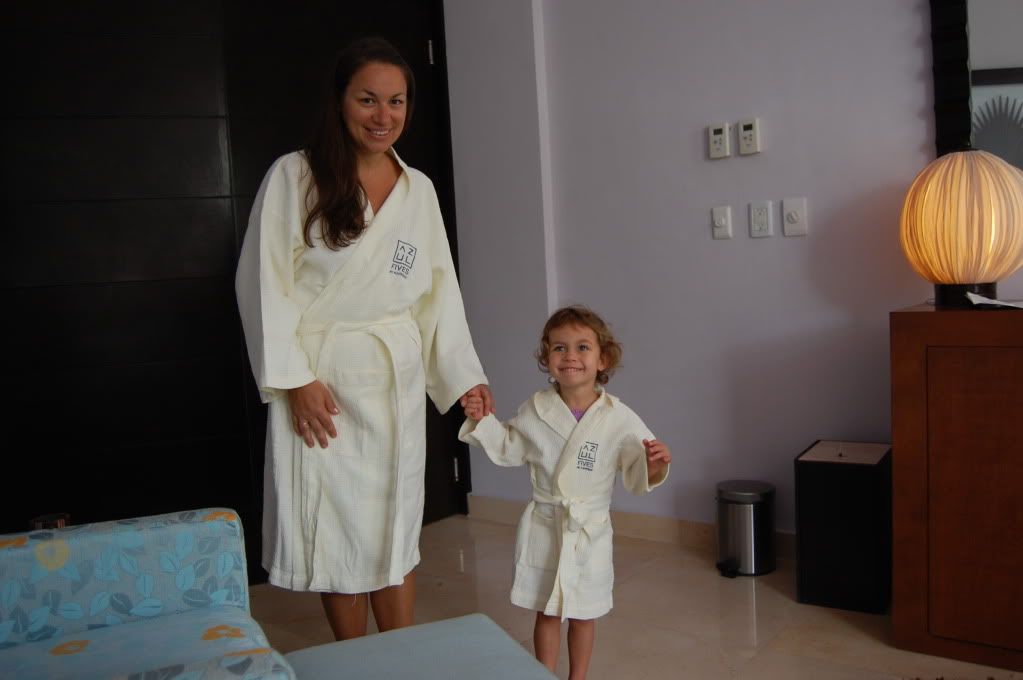 We traveled up the elevator hand-n-hand as we were brought to the relaxation room where we lounged and sipped on drinks while we waited for our massage therapists.  Heated packs were placed on my shoulders to loosen up my muscles as we waited.  We were greeted by our therapist about 5-10 minutes later and brought into our mommy-daughter spa suite which included two massage tables, showers and a lounging area.  Grace's massage table was adorned with several stuffed animals, which put an instant smile on her face and a squeal of excitement from her when the treatment room door opened.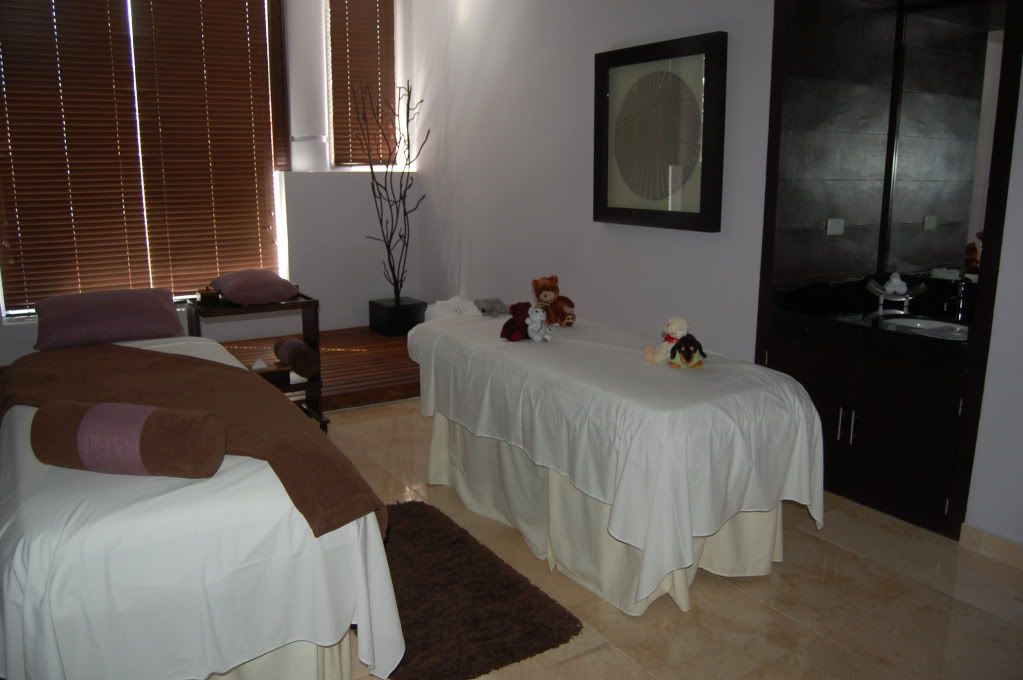 Throughout our 80-minute treatment our therapists were so sweet and handled Grace so well.   I was quite impressed with how the spa is set up to cater to kids, but also very good at making sure that the needs are met of the visitors who want a quiet spa experience without children in the facility.  While I received the most amazing 80 minute massage, Grace enjoyed a mini spa day with massage, hand a feet treatments and a mini facial.  She loved every minute of it!  At one point she spontaneously called out "I LOVE YOU Mommy!"  Our visit to the Vassa Spa was certainly a highlight of our trip and we made memories that will forever be cherished.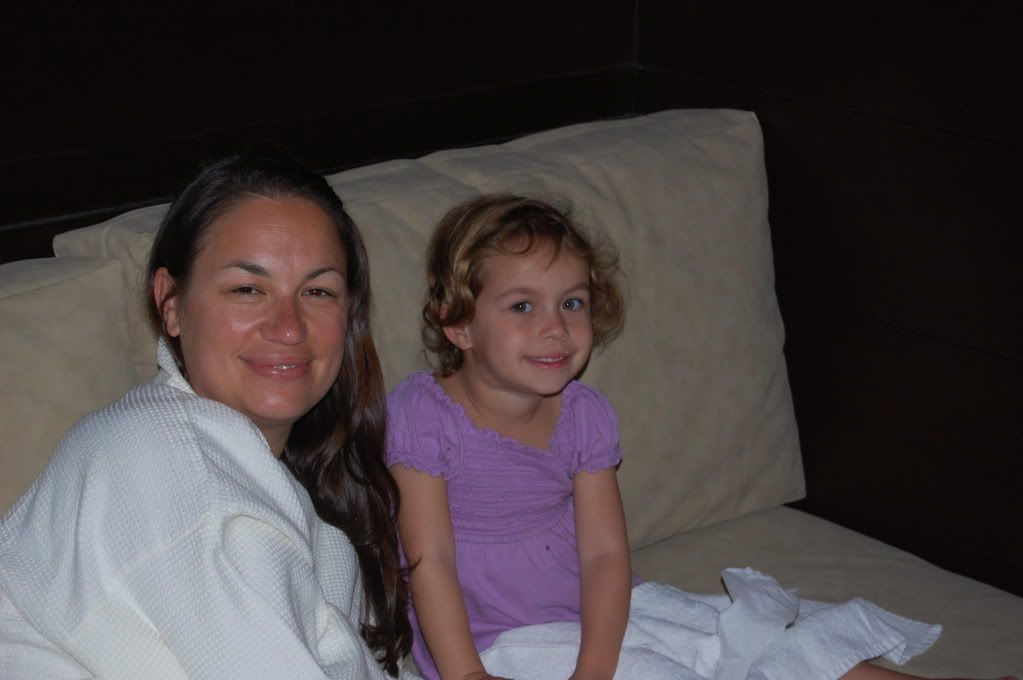 Thank you Azul Fives and Vassa Spa!