28 Oct
This is a guest post by Dana Shumaker, one of our Gourmet Inclusive Brand Ambassadors for El Dorado Royale.
While we were staying at the El Dorado Royale, we did a tour to Xel-ha and chose their all-inclusive plan. They will pick you up and drop you off right at the hotel so it makes for a fabulous and care-free day. This is a beautiful natural aquarium where you can snorkel and see hundreds of fish in the warm Caribbean sea. It is an inlet that meets up with the sea, so it is pretty calm but filled with all sorts of beauty.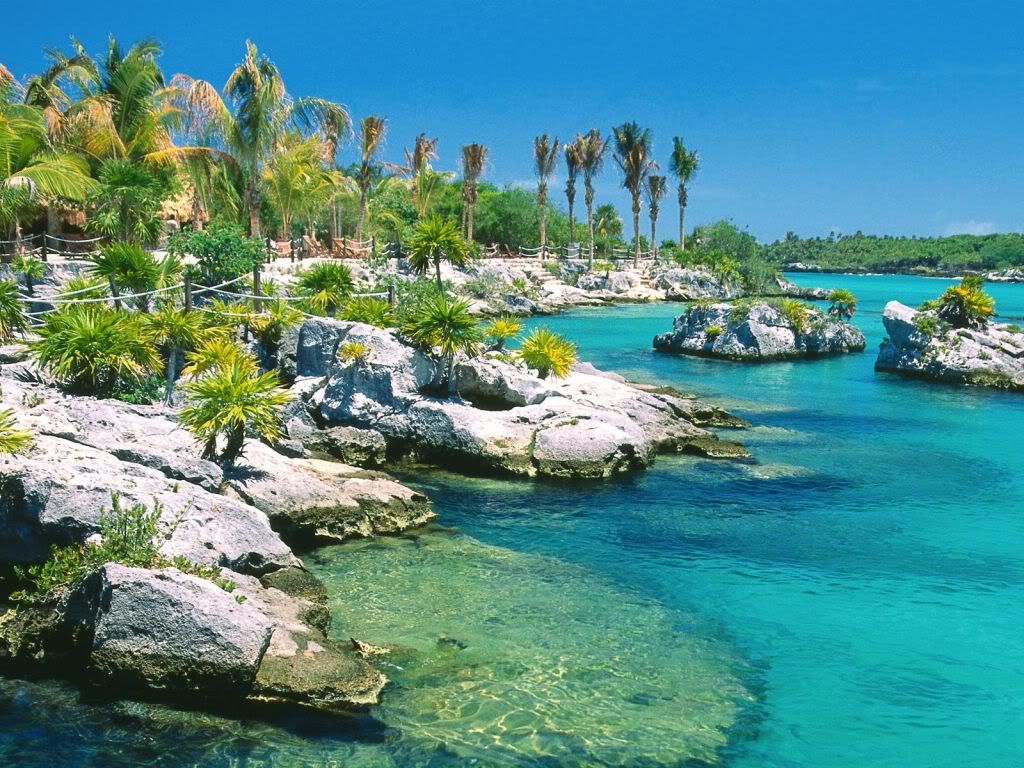 They included everything we needed from lockers, towels, rafts, snorkeling equipment, etc. They have five restaurants and bars and you can get all the food and drinks you would like from throughout the day. Some of us floated down the lazy river on inner tubes while others snorkeled. They had a tall cliff where you could use a rope swing and dive off into the lagoon. A friend of ours did this and it was a huge thrill for him and his wife was able to get some great photos of the big jump!
They also have a white sand beach with chairs and a shady area with hammocks to relax in. You can also swim with the dolphins here. We didn't swim with them this time but we watched a few people and it looked like a wonderful experience!
There are two Mayan caves which are known as cenotes and these are very magical and peaceful places. According to the legends, cenotes were considered sacred places where the Mayan priests were able to communicate with the gods of the underworld.
There is a floating bridge that provides a gorgeous view of the cove. They feed fish off of this bridge and it is amazing! The fish will come flying up and out of the water and put on a fun show for everyone! We thought it was a wonderful day and well worth the price we paid for everything it included. We have recommended this tour to all of our friends and family.