26 Jul
A guest post by Lisa Briones, selected to represent Azul Beach Hotel as one of our Gourmet Inclusive Advocates.
We traveled to Azul Beach Hotel from Toronto, Canada in 2008.  We brought our One year old son, our honeymoon baby, from our stay at your El Dorado Casitas.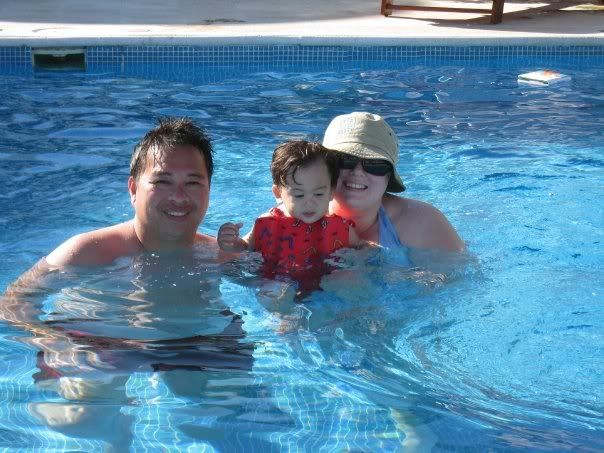 We chose Azul Beach Hotel because we wanted a stress-free vacation.  That's exactly what we received. From the moment we arrived we were treated like gold.  The Champagne, (which I have tried to hunt down in Canada – with no luck!) was fabulous, and other than the perfect margaritas, was my drink of choice for the week.
 Traveling with young children can be rough, especially with all of the 'stuff'. When we arrived they arranged to have a bottle warmer, crib, playpen, sterilizer & baby monitor for our room. They even had homo milk in the restaurants, that we could fill our bottles with.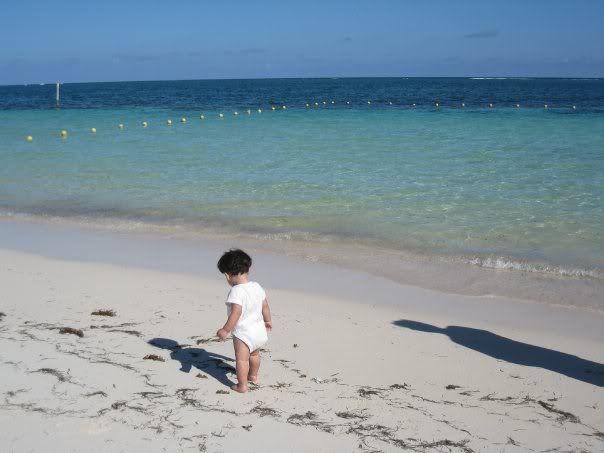 The other challenge with children is the size of the resort. The resort was the perfect size.  If our son was hungry, thirsty, or we forgot something in our room we could be there in 2 minutes.  No need for shuttle busses!  When our son napped in the room, we used the monitor, and could sit on our patio, or swim in the pool at our door.
 The food was amazing – unlike any other resort we've been to.  They always brought the kids meal first, and if our son wanted something not on the menu, they would make it – he loved cheese quesadillas.  I credit the Azul Beach Hotel with opening my eyes to the large variety of foods my son could eat at one.  He discovered a love for guacamole, and strawberry milkshakes that the Mexican resto would make for him without asking!  He also loved the fresh baked cookies that the staff would hand out for snacks.
It was always difficult to choose the restaurant we wanted to eat at next, everything was always so good!  My favourite dish was a shrimp appetizer that used a green creamy sauce that I can still taste. I wish I had the recipe.
Lastly, the beach beds were to die for. That was our sons favorite spot to nap. We didn't have to worry about heading back to the room, and the beach butlers would bring us picnic lunches, & drinks.  Pure heaven.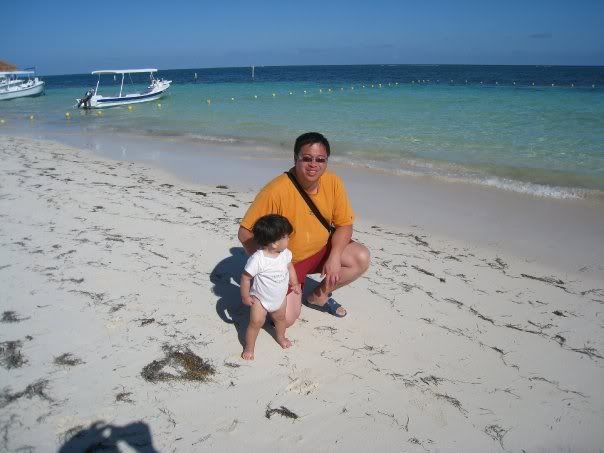 I almost forgot to mention, that we fell in live with the little Azul robe that my son wore for the week, and wanted to purchase one as a souvenir, but the resort didn't sell one.  Before we left they contacted the place that made them, and we were able to buy one! What a fabulous souvenir for our honeymoon baby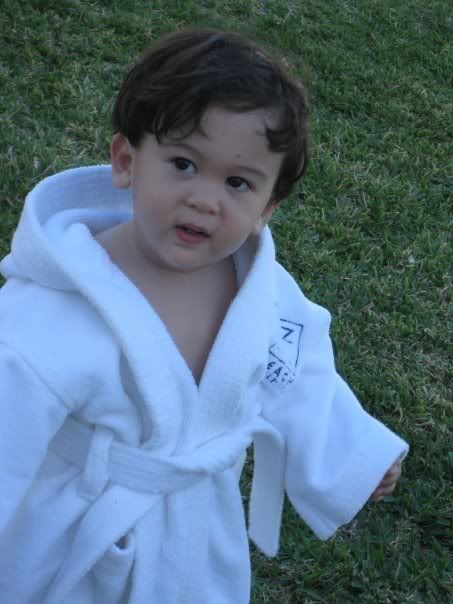 We have such fond memories of this trip and think that the resort has ruined other trips for us. We hope that one day, we can bring our son back, with his baby sister.